I was talking to one of my five regular readers, who pointed out I hadn't posted since January.
"Nonsense," I said. "I must have
at least
posted in the run-up to
My Grand Day Out
."
Quotha: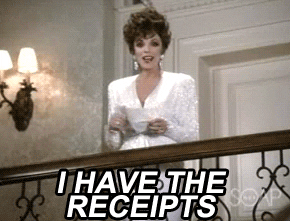 okay that's awkward
So, yeah, I
have
been doing stuff, though since March nothing super-epic. It's boiled down about like this:
Jan-March: completely focused on getting everything ready for Mudthaw, which is when I became a Made Man™

April: finishing the bits of the outfits for Mudthaw that didn't quiiiiiite get done on time, because there was a 14th-century immersion event at the end of April, and we had all these just-made fancy high-Gothic duds, and well yes
May-July: Some small amount of Pennsic sewing, but mostly working on the planned gifts for the House Runnymede dinner that would be held at Pennsic

Aug-now: mostly absolutely nothing, because not only is it start-of-semester at work, but my Service Desk manager left and I have been doing two jobs
And, the list of things what have been achieved:
My silk under & over-dresses

my burgundy wool hose[1]

my dashing consort's silk cote

my dashing consort's brick-red gabardine hose

a new chemise with a better-shaped neckline

1 pair plain white linen hose (mine)

Contrasting strip on the bottom of my lavender kirtle[2]

new purse (mine)[3]

3 new lacing cords of various sizes

Beeswax "aglets" for all current lacing cords[4]

10 painted cushion covers with Eastern baronial arms (that's the Runnymede gifts aforementioned)

2 sets of fake-hair braids. (And I've actually practiced putting them on, TYVM.)
So, I mean, that's not awesome for 2/3 of a year; but I'm not gonna lie, I was pretty burned out for awhile; and could only manage things which absolutely had to get done. It's only in the last week or so I've started to feel like getting back into it - and the most I've achieved is "sewing on some buttons that somebody else made".
That said, what is there I have to say to you, my readers, about advancing the cause of Science? I feel like there's a lot I could or should post about my gown(s) and his cote, though I don't know how much of it I can pull back out of the sludge at this point. (Other than that the difference between real and faux-silk brocade is epic. EPIC.) I also should have a round-up of all the work that other people did for My Big Day, much of which has its own blog posts, for your amazement and possible envy. The rest of the stuff seems kind of business-as-usual? I think? Not super-useful to add to the corpus of group knowledge? But I'll try and commit to back-filling, at least until I have something new and exciting to share.
[1] Which were too small along my cyclist calves, and I burst the back seams during my peerage ceremony, FML. But they have been regifted to someone with thinner legs and they all lived happily ever after.
[2] so the dress is now a) hemmed and b) no longer too short.
[3] Mostly done. I still have to make the hanging strings for it.
[4] they worked SUPER WELL. do this forever